Mother's Day Offerings at Estéban Restaurant
It's great to have choices! Treat Mom this Mother's Day with a day out at Estéban Restaurant. Choose from either a delectable Brunch Menu served from 10am - 2pm or an all-night Tapas & Dinner Menu served from 4:30pm - 8:30pm.

Enjoy Chef Mario's delicious farm fresh Spanish spin on brunch classics. Eggs Benedict with patatas brava, Seasonal Montadito with Ad Astra seeded sourdough, Shaved Asparagus with Lake Family Farms duck egg, Jamon serrano or Crispy Pulpo, remoulade, Yukon potato, chorizo, rosemary chili oil and much more.
Or, savor a crave-worthy Tapas & Dinner Menu with all of your favorites. Start with the Crispy Polenta, Saffron Arancini, Braised Pork Empanadas, Grilled Vegetable Plate, 14 oz.Prime NY Strip with pimento hollandaise, or the Mother's Day Paella with wild prawns, Little Neck Clams, Green Lip Mussels, free range Mary's Chicken, local Spanish style chorizo.

Call 831-375-0176 to reserve your table. Reservations highly recommended. Parking is free for Estéban's guests. Children's menu also available at both offerings.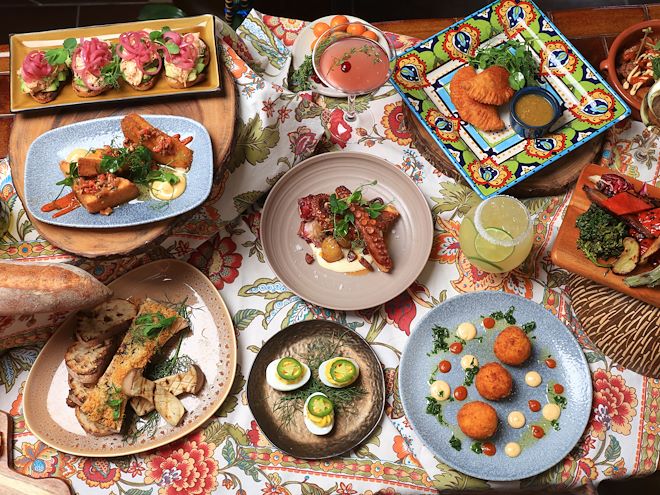 Half-Priced Wine Monday
Every Monday, come enjoy a bottle of wine from our specialty wine list for half the price. With an great selection of Spanish and Monterey County favorites, you'll find the perfect bottle to complement the Spanish foods and flavors at Estéban.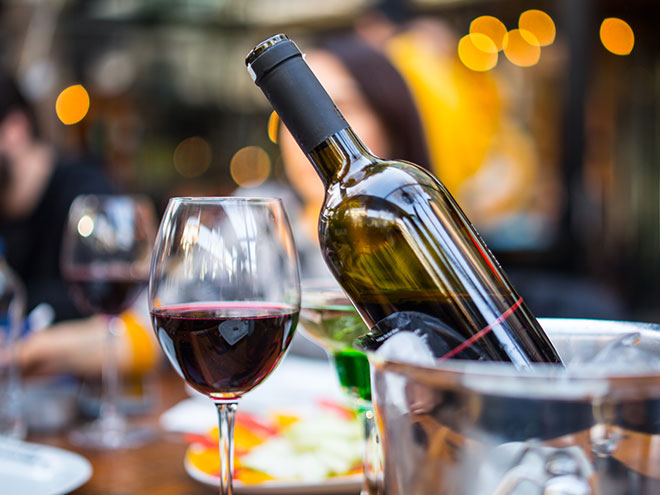 Paella Tuesday
Every Tuesday night, Estéban Restaurant dishes up a three-course Paella menu. Begin your meal with caesar salad followed by one of our tantalizing Paella entrees. Top it off with a Spanish inspired, house-made dessert.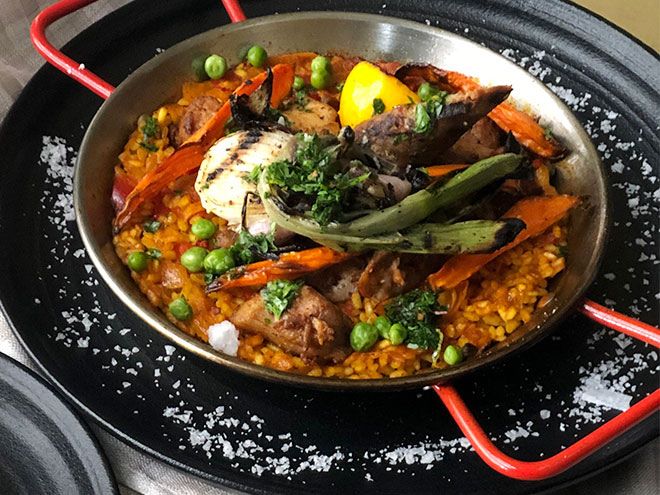 Monterey Wine Flight Wednesday
Discover new and award-winning local wines every Wednesday. Enjoy three tasting pours for $16. As one of California's premier wine producing regions, due to cool evenings and rich coastal soil, Monterey County was named one of the world's top 10 wine destinations by Wine Enthusiast magazine producing an astounding 42 varietals.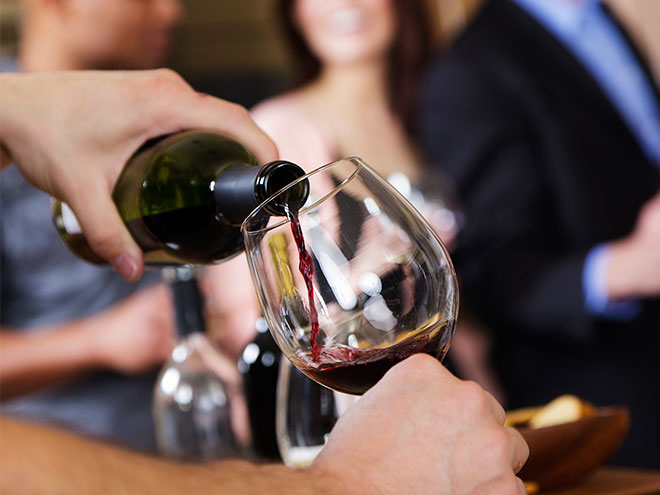 Monthly Pooch Party
Grab the pups and party on the patio at Estéban, Monterey's most pet friendly restaurant and gathering place. On the last Sunday of each month, a birthday dinner party for pooches and their people is offered on Estéban's terrace. With a purchase of $50 or more, four-legged friends receive a free Bark Day Cake made of bacon, beef franks, burger patty, rice, and sugarless whipped cream topped with candles.
The crackling fire pit and relaxed vibe compliments the farm-fresh organic fare so that dogs may enjoy a healthy menu. The Tasty Treats Menu is made to order, locally sourced, and gluten free with no added salt or sugar.
For reservations, call (831) 375-0176.

Dinner
Sunday -Thursday 4:30 - 8:30 pm
Friday - Saturday 4:30 - 9:00 pm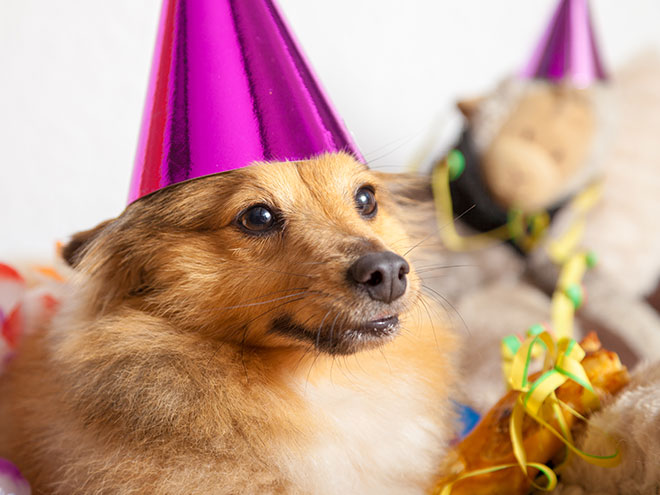 Paella To Go!
Estéban Restaurant makes hosting a graduation, bachelor or bachelorette party, rehearsal dinner, and a summer soirée a breeze with Paella to Go! This classic Spanish dish is made in an authentic 22-inch paella pan that serves up to 15 people.
We offer three traditional flavors:
Paella Del Mar with harvest vegetables, prawns, clams, and mussels (GF)
Chicken Paella with harvest vegetables, chicken, and sausage (GF)
Harvest Paella with Monterey Farm artichoke hearts and harvest vegetables (GF/VG).
Each paella pan comes with finishing touches for the dish: lemon juice, parsley and Espelette pepper. We suggest eating the paella within two hours of picking it up and it is easily reheated by putting it on the stove-top or grill on low heat until hot.
Paella to Go! is $275.00 per pan. Orders must be made at least 24 hours in advance by calling Estéban Restaurant after 5pm at
831-375-0176
. Choose your pick-up time after 4pm, 7 days a week.