Easter Brunch
Savor the Bounty of Spring this Easter at Estéban Restaurant!
Savor a delectable Easter crave-worthy Brunch Menu served from 10am - 2pm. Enjoy Chef Mario Garcia's delicious farm-fresh Spanish spin on brunch classics.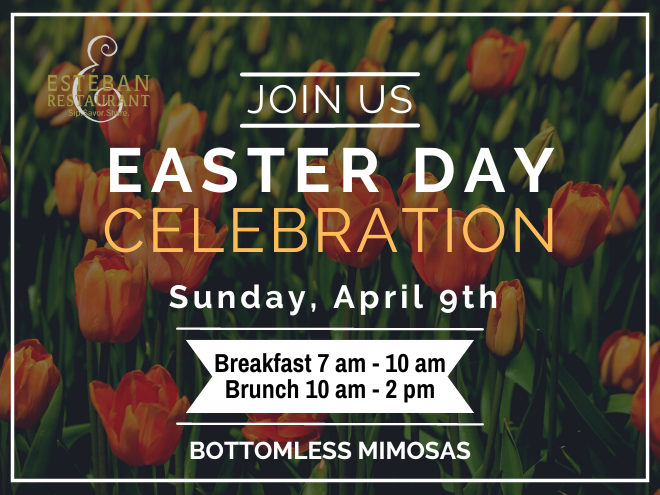 Winemaker Dinner
Esteban Restaurant Brings the Bounty of the Central Coast to Diners and announces their Wrath Winemaker Dinner, Celebrating Women in Wine on Thursday, April 20, 2023, at 6:00 pm in Esteban Restaurant's private Marbella Dining Room.
Rodem expertly pairs Wrath Wines to complement the six-course meal prepared by Executive Chef Mario Garcia.
The Wrath Winemaker Dinner is $165 per person, plus tax and gratuity. Reservations are required.
Call: 831-375-0176 or Email to reserve your spot.
The evening begins with a welcome reception where guests can listen to viticulture luminary Sabrine Rodems tells her story, shares insights into the history of blends, and discuss their importance in today's winemaking world, including technical and artistic blending aspects.
Before each course, Sabrine talks about the wine she's serving and why it pairs perfectly with Chef Mario's dishes made with locally sourced and responsibly grown ingredients.
A few courses include:
** Sea Scallop + Coastal View Farms Asparagus with Osetra caviar, jamon serrano, and pomegranate molasses, paired with Wrath Pinot Noir Saignée, Rosé.
** Spade & Plow Carrots + Burrata with harrisa, brown butter, Marcona almonds, and sherry reduction, paired with Wrath San Saba Vineyard Chardonnay.
** Aussie Wagyu + Blue Heron Farms Bok Choy with fondant potato, black garlic, shaved truffle, and salsa Española, paired with Wrath Tondre Grapefield Pinot Noir.
To view the full menu visit our website at hotelcasamunras.com/our-menus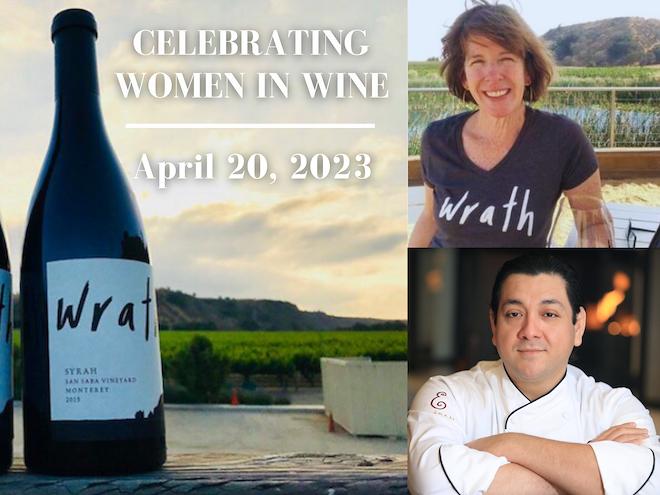 Chef Cellar Selections
Every Monday, come enjoy a bottle of wine from our specialty wine list for half the price. With an great selection of Spanish and Monterey County favorites, you'll find the perfect bottle to complement the Spanish foods and flavors at Estéban.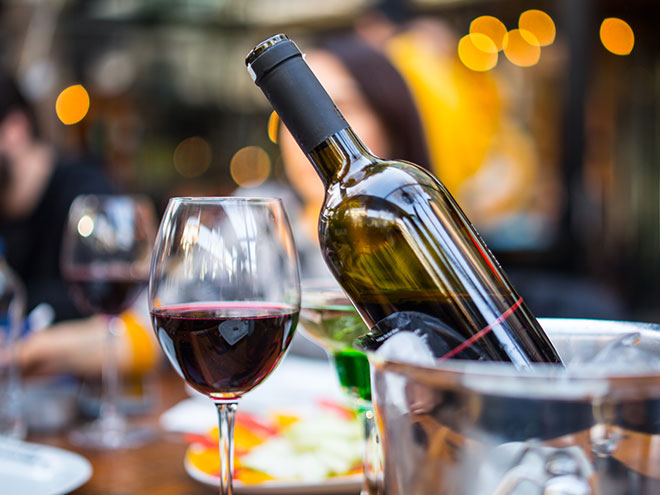 Paella Tuesday
Every Tuesday night, Estéban Restaurant dishes up a three-course Paella menu. Begin your meal with caesar salad followed by one of our tantalizing Paella entrees. Top it off with a Spanish inspired, house-made dessert.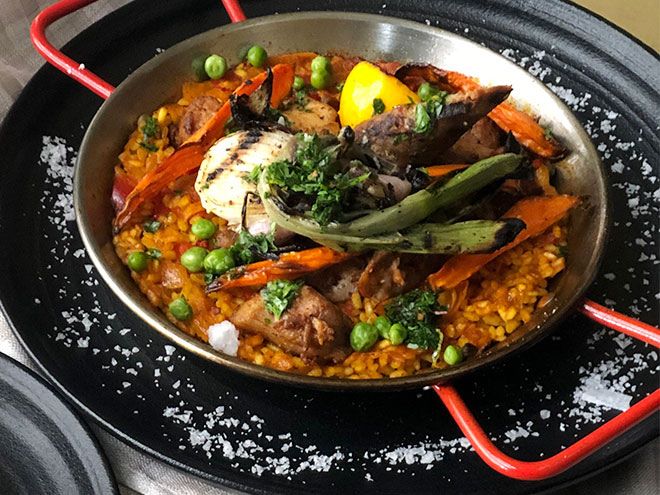 Wine Flight Wednesday
Discover new and award-winning local wines every Wednesday. As one of California's premier wine producing regions, due to cool evenings and rich coastal soil, Monterey County was named one of the world's top 10 wine destinations by Wine Enthusiast magazine producing an astounding 42 varietals.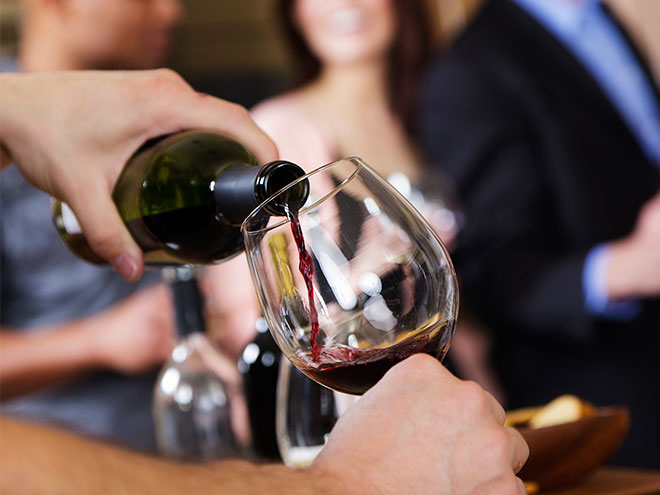 Paella To Go!
Estéban Restaurant makes hosting a graduation, bachelor or bachelorette party, rehearsal dinner, and a summer soirée a breeze with Paella to Go! This classic Spanish dish is made in an authentic 22-inch paella pan that serves up to 10-12 people.
We offer three traditional flavors:
Paella Del Mar with harvest vegetables, prawns, clams, and mussels (GF)
Chicken Paella with harvest vegetables, chicken, and sausage (GF)
Harvest Paella with harvest vegetables (GF/VG).
Each paella pan comes with finishing touches for the dish: lemon juice, parsley and Espelette pepper. We suggest eating the paella within two hours of picking it up and it is easily reheated by putting it on the stove-top or grill on low heat until hot.
Paella to Go! is $300.00 per pan. Orders must be made at least 24 hours in advance by calling Estéban Restaurant after 5pm at
831-375-0176
. Choose your pick-up time after 4pm, 7 days a week.