Pool Highlights
The pool is open from 10:00 am -7:00 pm daily.
Heated year round at 80 degrees.
The pool will have a maximum capacity of 24 guests at a given time.
There are 10 designated stations all 6 feet apart, each with either two lounge chairs or a table with four standard chairs.
We clean the pool at the start and end of the day, and check pool levels 3 times a day to make sure they are compliant.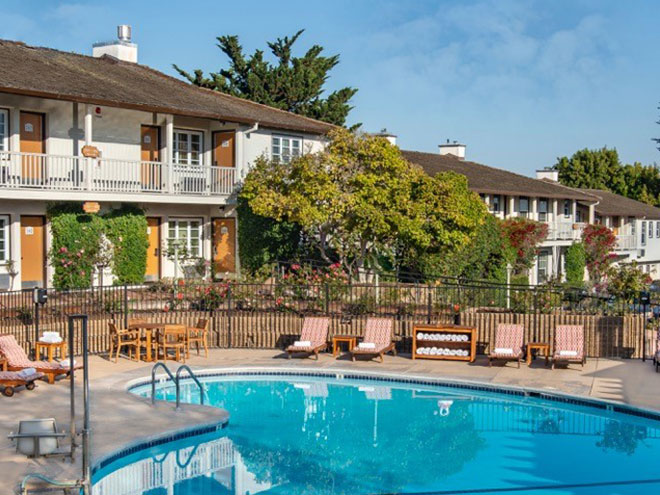 For Your Safety
Guests need to "check in" at the front desk to register for a spot and time for the pool area or can call ahead and reserve a time for a future day.

They will sign a document agreeing to the pool rules.
They will receive 1 towel per person.
They will receive a special key fob that will only open the main door.
Guest will sign up for a 3-hour time slot: 10am-1pm; 1pm-4pm; 4pm-7pm.

If it is in the middle of the time slot, guests will have the option to come back to the front desk to continue their stay for the next time slot available.

Designated Pool Ambassadors to monitor the pool and gather the towels and sanitizing the area when the guest departs.
Attendants sanitize the pool's communal areas, entrances and exits every hour